The Skin Care Upgrade: Aveda's Newest Products for Glowing Skin
Posted on - Products
The end of the summer season is just around the corner…and that means it's time to revamp our skin care routine! As we pack up our beach tote bags and high-level SPF, we'll be reaching for a few key products to restock our beauty cabinet—and to keep us glowing all day long.
Luckily, Aveda's newest powerhouse skin care products make streamlining our regimen easy. Here are our favorite naturally derived and 100% vegan products to start our day.
MEET AVEDA'S BOTANICAL KINETICS WATER GEL CREME
Ditch dry skin with Aveda's newest skin care superstar. This luxurious water gel creme features skin-calming ingredients to instantly hydrate, soothe skin and reduce the look of redness—all while strengthening the skin's protective barrier.
The 97% naturally derived formula contains super-ingredients like:
Mineral-rich seawater

to hold moisture in the skin




Plant-derived hyaluronic acid to plump and hydrate while visibly reducing fine lines

Centella asiatica, a leaf extract used in Ayurvedic and traditional Chinese medicine to help calm, soothe and reduce the look of redness

Barley, sunflower and cucumber extracts to strengthen skin, retain moisture and reduce the look of irritation
The best part? The lightweight formula is completely free of harsh chemicals that may irritate the skin—such as silicones, petrolatum, parabens, mineral oil, synthetic fragrance and color and drying alcohol.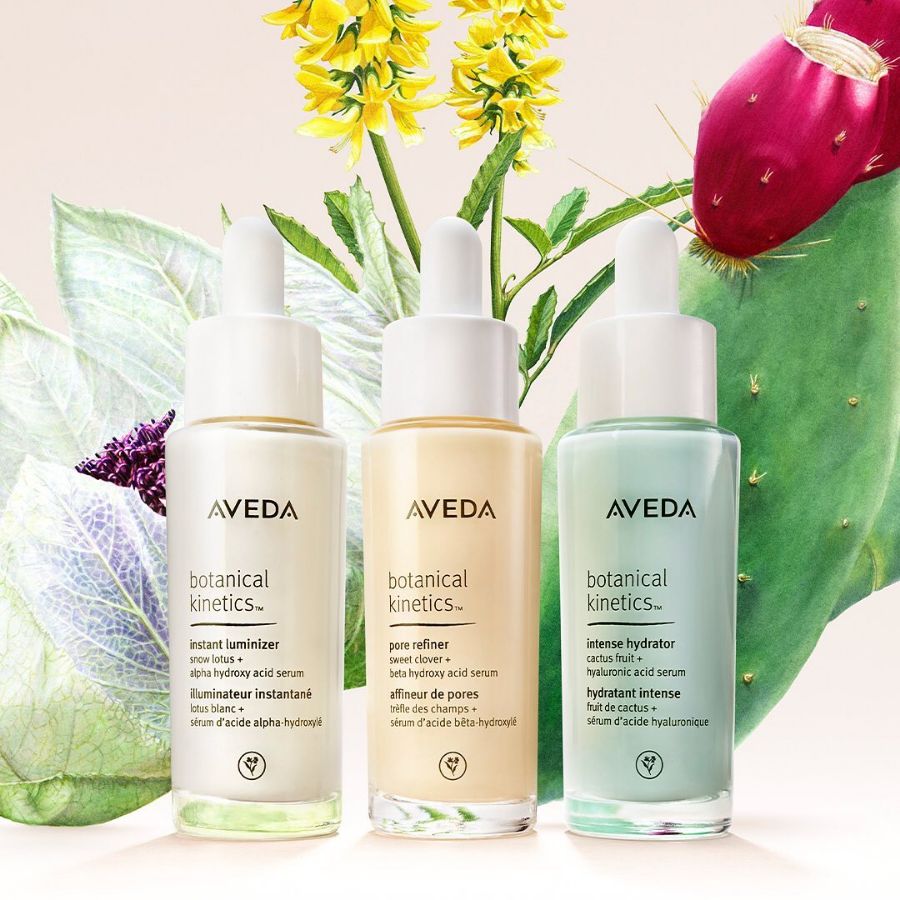 THE ULTIMATE TRIO FOR RADIANT SKIN
They say the best things come in threes, and Aveda just proved it. Aveda's Botanical Kinetic Serums target individualized skin concerns for hydrated, smooth and radiant skin—and they're the perfect way to perfect your glow.
This power trio targets concerns such as dry skin, dull complexion, and clogged pores with three specific skin care solutions—leaving no skin cell untouched.
Your concern: Thirsty, dry skin
Is your skin noticeably dry with an uneven texture and fine lines? Aveda's Botanical Kinetics Intense Hydrator is your new best friend. This hydration serum utilizes plant-derived hyaluronic acid to penetrate the skin, leaving an all-day dewy glow. Plus, with repeated use, this product can result in lasting benefits like better moisture retention.
Your concern: Dull skin complexion
Do you fuss over your lackluster tone and unenergized skin? Dull skin is typically caused by slow cell turnover—and your best bet is Aveda's Botanical Kinetics Instant Luminizer. Formulated with plant-derived hydroxy acids, this serum ignites cell turnover and exfoliates the face to reveal healthy glowing skin. The snow lotus plant also boosts luminosity and reveals a more even skin tone.
Your concern: Oversized, clogged pores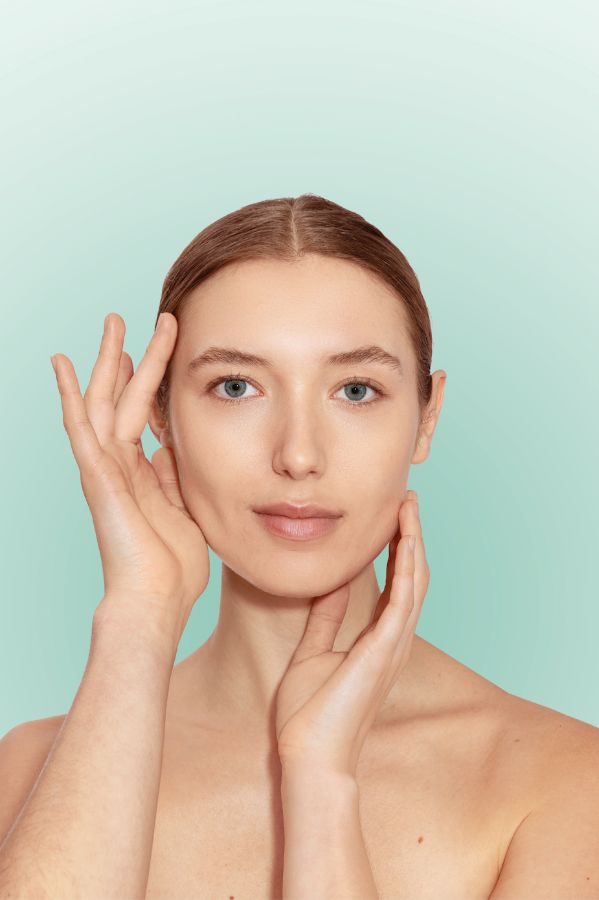 5 STEPS TO GLOW TIME
All aboard for ultra-moisturized, radiant skin! Here's how to implement your Botanical Kinetics regimen into your morning routine.
Let our expert team curate your skin care regimen! Stop by to shop, or call True Blue Salon at 615-329-4454 for personalized recommendations. Or, browse our online store here.